Services
Throughout the day and night, Heartfelt Manor provides many helpful services including:
Delicious and nutritional meals. Appetizing meals and snacks are provided on a daily basis. Our center caters to special dietary needs, and our menu is in compliance with nutritional guidelines.

Health and rehabilitation programs. Our center is staffed with a registered nurse. Our staff helps our residents maintain healthy living and promote general wellness.

Transportation. We can arrange or provide transportation to and from medical appointments.

Fun and enjoyable activities. Heartfelt Manor provides the opportunity for our residents to socialize and participate in games, parties, puzzles, crafts, music, exercise programs, and daytrips.

Personal Care. We provide assistance with dressing and grooming activities of daily living.

Alzheimer's Care. We have special care for those with memory deficiencies or other forms of dementia.

Security. Our center is secured so that no one can enter or exit without the help of our staff. Our Security Camera system provides security 24/7 by management staff.

In conclusion, Heartfelt Manor provides exceptional all around care for our residents and gives family members peace of mind knowing their loved one is receiving appropriate care.

Gabriella Stiller, M.D.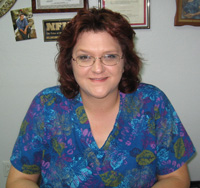 Carol Lind, RN at
Heartfelt Manor, Inc.